How To enable Bricks 'code execution' #
It's really simple to do so, just a couple of clicks and you are done.
Go to dashboard > Bricks > Settings > Under Code Execution switch on Admin and if you want you can give permission to others.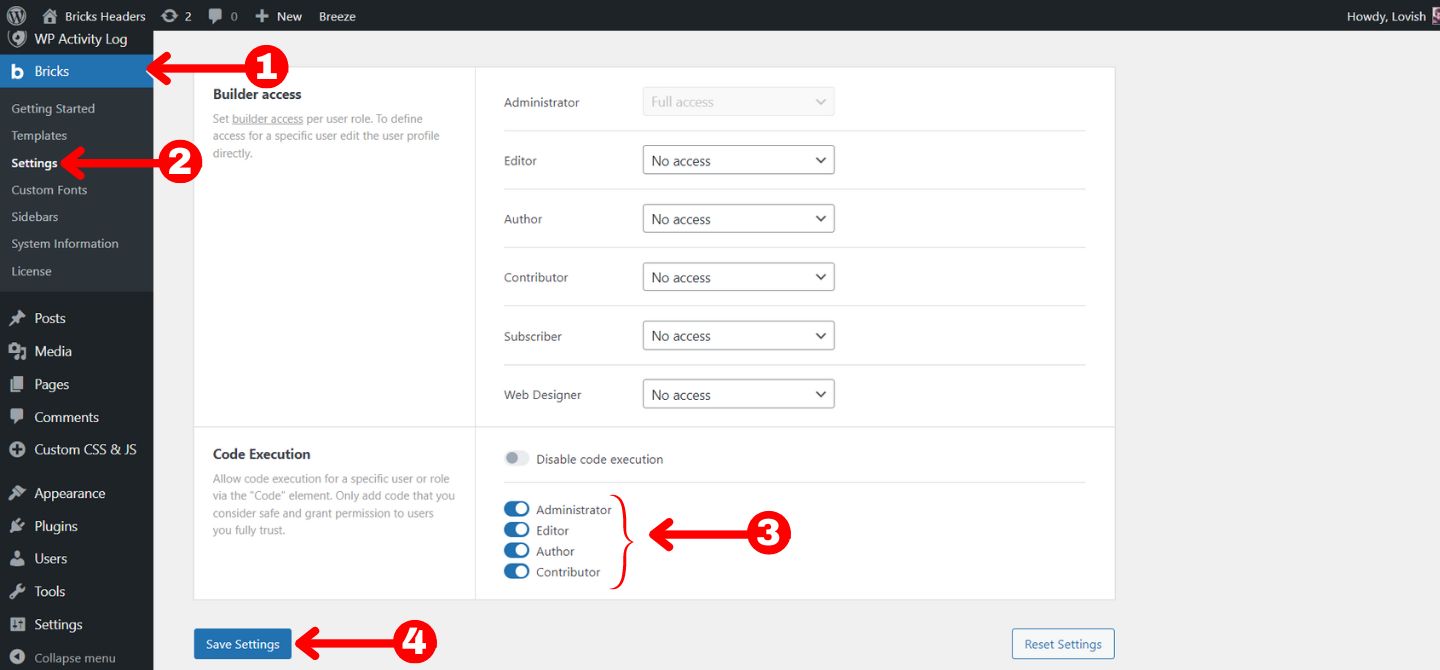 Enabling Code Execution #
Once you have enabled it in the Backend, now you will see one more option Execute Code just toggle that.